PERSONAL INJURY:
AUTO ACCIDENT
It should come as no surprise that auto accidents happen every day. In fact in Alabama, every three minutes an accident is reported. Statistics also tell us that a distracted driver, one texting, for example, is 28 times more likely to cause an accident. No matter how safe of a driver you might be, a collision could occur. 
There is no need to worry, the fact of the matter is an accident is unlikely, yet, being prepared will help you in case the worst comes. 
An accident, even if minor, can be traumatic for you and any passenger involved. Many people find it difficult to process the events which lead up to an accident and those following. Our personal injury law firm understands these difficulties and we work tirelessly to get those involved the help they're entitled to.
Contact us today to see how we can aid you in maximizing your coverage and auto accident recovery. After a crash, you shouldn't have to deal with paperwork, police, and policies. Fighting for every penny you deserve is our goal. Contact us today by clicking here or calling at (256) 253-3169.
Is Alabama a No-Fault State?
Alabama is one of many states that does not have No-Fault insurance coverage. This means that someone after a crash will be found liable. Usually, this liability is determined by police, insurance companies, and courts. Something more to consider is that Alabama also has laws dealing with Contributory Negligence. This means that if one of the parties involved in an accident is found even slightly at fault then that driver cannot receive damage compensation. For these reasons and more, we highly advise working with an experienced personal injury attorney. 
Since Alabama is an At-Fault state, this means that generally those involved in an auto accident have three options to choose from. You can work with your insurance company to settle a claim, you can work directly with the other driver's insurance company, or you can hire a personal injury attorney to handle your case. 
Depending on the type of insurance you hold, you might not be eligible for coverage if you were the victim of a hit-and-run accident. This can definitely cause a headache for many people because they can be straddled with bills after an accident. Our firm can help analyze the details of your policy and fight the insurance companies to pay you a fair amount.
Dealing with insurance companies can be a hassle, especially if you are trying to recover from your crash. Insurance companies can try and limit what they'll pay you and they'll take their time dealing with your case too. You can count on our firm to negotiate with the insurance companies that way you don't have to.
What we can help you receive:
Medical Expense Coverage

Lost Wage Coverage

Property Damage

Compensation for loss and suffering.
Why work with us after an Auto Accident?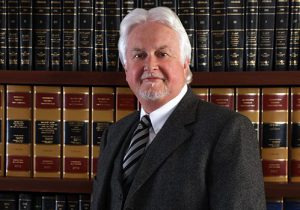 Every case is unique.
We strive to provide you with personalized service. A bigger law firm, with hundreds of attorneys, might have too much on their plate to really understand your case and experiences.
Our office has over 10 years of experience in this area and we have provided quality representation to many clients over the years. We take pride in helping our community and defending the rights of each of our clients. 
If you are located in northeast Alabama, in the counties of Talladega, Clay, Randolph, Cleburne, Etowah, or anywhere in Alabama, contact us today. Let us help you resolve and move past your auto accident.
Contact us today by clicking here or calling at (256) 253-3169.