DUI charges in Alabama, whether they are misdemeanor or felony charges, are very serious. These criminal charges can have wide-ranging consequences in anyone's life. 
Driving under the influence charges in Alabama could mean losing your license, be faced with big fines, and possibly be incarcerated as well. 
It is highly recommended you not only hire an attorney to represent you in court but that you hire an attorney experienced in criminal defense and DUI cases. 
Warren Freeman can help guide you through the difficult process of defending yourself against a criminal charge. Warren has over 10 years of experience dealing with criminal law and knows how to build a strong defense against DUI charges. Contact us today by clicking here or calling at (256) 253-3169.
DUI Laws in Alabama
Alabama law states that a DUI is considered operating a vehicle while being intoxicated. Being intoxicated can be seen by law enforcement as having a BAC of .08% or more and also appearing to be intoxicated. DUI driving is driving while intoxicated under the influence of alcohol or any substance which would make operating a motor vehicle harmful to the driver or those on the road. Like other states, Alabama DUI law is defined so that being charged does not necessarily mean the person accused was driving, meaning just being in "control" of one's vehicle is enough to be charged. 
A driver can refuse to have a field test administered to them. In the event that you refuse a field sobriety test your license will be suspended for a 90-day period. Sometimes, this is advised.
DUI: Misdemeanor or felony?
In Alabama, a first-time DUI is a misdemeanor. First-time DUI charges can come with $600 to $2,100 in fines, 6 months to 2 years with an IID, up to 1 year in jail, and up to 90 days without a license. If a person is charged with an offense and they had a BAC of .15%, a passenger under the age of 14, refused a BAC test, or there was an accident, then they face the steeper consequences of this misdemeanor charge. 
A second-time offense can come with 5 days to a year in jail, up to $5,000 in fines, a year-long revocation of a license, and up to 2 years with an IID. 
A third DUI offense can see consequences of up to $10,000 in fines, 3-year license revocation, and jail time.
Facing DUI charges in Talladega, Anniston, Cleburne, or North-East Alabama?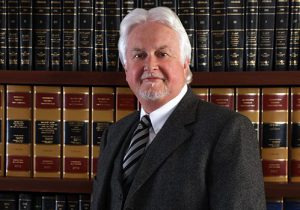 DUI charges are serious. They can come with jail time and heavy fines. Most DUI cases can be expected to complete probation and alcohol abuse counseling. These charges remain on a person's criminal record and that can affect other aspects of one's life like employment prospects and credit applications.
If you are facing charges, we highly recommend you contact us.
Our offices have over a decade of experience and results. We fight for our clients constitutionally guaranteed rights and will defend you throughout the legal process. Contact us today by clicking here or calling at (256) 253-3169.
We practice throughout northeast Alabama including Clay County, Calhoun County, Cleburne County, Talladega County, and Randolph County.