Alabama Burglary Criminal Defense Attorney
If you or someone you care about have been charged with burglary in Alabama you have to remember this: you have rights. The legal system in our state and in the US guarantees that you are innocent until proven guilty. That's what our firm can help you with. Defending your constitutional rights and demanding a fair and equitable trial for you or your loved one. 
Warren Freeman has tried the toughest cases throughout all of Alabama. Our firm deals with a wide range of criminal offenses and we defend our clients with passion and care. If you want to maximize your chances for a successful outcome we recommend contacting us sooner rather than later. Having time on our side is crucial towards building your cases and helping to preserve your chances at a fair outcome.
What Alabama Law Says About Burglary
Alabama law distinguishes between two legally distinct forms of trespassing unlawfully into a premise or building. The first form is known as Criminal Trespassing. Criminal Trespassing is simply the act of being in a dwelling, premise, or building without the explicit consent or permission of the owner or manager. If a person trespasses into property that is not primarily a dwelling, that is a home or where someone resides, then the person could be charged with a second or third-degree charge of criminal trespassing. A Second-Degree charge is a Class C Misdemeanor. If the person is charged with being unlawfully in a dwelling then it is a Class A Misdemeanor. Both these Misdemeanor charges could result in jail time and fines. 
Burglary charges are more serious than simple criminal trespassing charges. All Burglary charges are felonies. 
First-Degree Burglary
This charge is a Class A Felony. A conviction of this charge can mean a person will be sentenced to a minimum of 10 years imprisonment and a fine of up to $60,000. This is the most severe form of Burglary. To be convicted of this charge the prosecution must prove that the person charged was criminally trespassing into a dwelling and had a dangerous weapon or explosives on them. A person can also be convicted of this if the prosecution proves that they threatened or injured a person not involved with the commission of the crime with the weapon. 
Second-Degree Burglary
This charge is similar to its First-Degree counterpart. The prosecution must prove a person entered into a dwelling with the intent to commit a felony and was armed. It differs from the charge above in that the rest of the aggravating factors were not present. This is a Class B Felony and punishable with up to 20 years in prison and up to $30,000 in fines. 
Third-Degree Burglary
This charge is a Class C Felony with possible consequences of 10 years imprisonment and $15,000 fines. This charge differs from the two other charges in that no weapons or explosives were allegedly used. 
Contact Us Today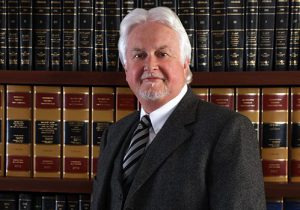 Contact Us today if you have been charged. Time is essential when it comes to this matter. The sooner you have an attorney by your side the better your chances of a proper defense are.