The Benefits of Hiring a Law Firm for your Car Accident Injury Claim
Hiring a law firm for your car accident injury claim can be beneficial because an experienced attorney knows the ins and outs of these cases and will look out for your rights. After getting into a car accident, big or small, insurance agencies will look at your case and try to lower the amount of compensation you will receive. The goal of an insurance agency is to settle the case as quickly as possible. The quicker they settle, the lower the amount paid out. Insurance companies also try and settle quickly because the unsuspecting victim might not know of their full rights and benefits. This is why contacting an accident attorney is the prudent thing to do. 
Types of Car Accidents
Timeline of Car Accident Injury Claim
Accident Occurs

The unfortunate truth is that accidents occur. Most of them are not fatal, but even minor accidents can cause long-term consequences. Medical, Financial, and Mental consequences. These are the reasons we have insurance, or at least this is what we believe we have insurance for. But as we've stated above, sometimes the insurance companies only care about their bottom line, not yours.

Medical Treatment Occurs

Seeking medical attention after an accident or injury is sometimes necessary. Treating your wounds and any consequences of an accident are a top priority and it's the reason most people file a claim, they need help paying their medical bills. Seeking a doctor's treatment is also important in having proof that injuries were incurred during the accident. This will help build your case and help in the long run.

Negotiations with Insurance Occurs

Throughout the entire process, your insurance will be in constant negotiations. Whether or not a suit is filed. 

The lawsuit is Prepared and Filed

Preparing and filing a lawsuit requires a keen eye by a trained expert. Documents, legal notices, and timelines need to be kept if this step is taken.

Mediation before Trial

Normally a judge will order some form of mediation between parties before a trial is set

Trial

Verdict

If a trial is the only option left then after the verdict a settlement will have to be paid out.
Benefits of a small law firm for car accident injury claims
Personalized Care
There is a myth that only the big law firms, with hundreds if not thousands of associates, have the best lawyers. This is not true. Attorneys of top caliber are found throughout the big, medium, and small-sized firms. Finding a trustworthy attorney in a small firm can be a big advantage when filing a Car Accident Injury Claim. Personalized care is what small firms can offer that big firms cannot. A large firm has thousands of claims to handle and explaining their reasonings and procedures is not in their interest to the small claim individual. At small firms, that is not the case. 
Expedited Timeline
Sometimes cases can take months or years to settle. The unfortunate truth is that there is no magic wand that one can wave to settle a case immediately. But the bread and butter of small firms is handling only a few cases at a time. This can help expedite the process of settling cases. It is to both the clients' advantage and the small firms' advantage to help speed up the process. 
Avoiding Settlement Mills
One big thing that an experienced small firm will tell you to look out for is what's known as settlement mills. These are large firms that benefit from a large number of cases. That is, they have a large volume of cases but their goal is to settle quickly. These firms are loved by insurance agencies. These firms will not try and explain or walk you through their process and are only looking for a large number of clients. They will not help you maximize your claim and are one of the reasons that small firms can be better for you than large firms . 
Contact Us Today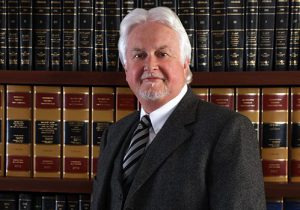 Warren Freeman has more than two decade's experience working with personal injury and car accident cases in Alabama. 
Call the office of Warren Freeman, Attorney at Law, today on (256) 253-3169, or contact us by filling out a form here.